2021 has been a big year for all of us here at City Wide Exterminating. From company milestones to local initiatives to our regular pest control services and educating the public, we have made tons of progress in the work we do and in getting out into the community. Taking all of this into account, we thought the end of the year would be a good time to recap what our year has been like, along with a few interesting little factoids on the year in pests in the online space. This is City Wide's 2021 Year in Review.
WE WROTE SOME POPULAR BLOGS…
Over the past few years we've made a big push to take some of our knowledge and expertise on pest control and communicate it to you. A big part of that effort has been blogging, and since we're giving you this information…in a blog, we figured it would be fun to kick things off with our most popular blog of the year. What was the topic that people were most interested in reading about?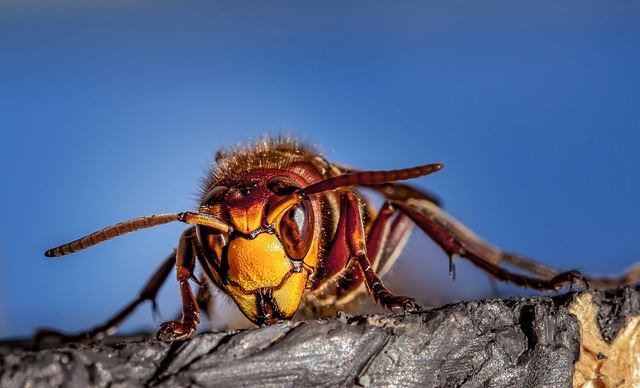 The Worst Stinging Insects in North Carolina
So stinging insects were definitely top of mind for a lot of folks this year we're just glad we could give some advice to North Carolinians on some of the most dangerous – and how to avoid them.
Runners up: 5 Things That Attract Mosquitoes, Bees, Wasps, and Hornets: What's the Difference?The Most Dangerous Spiders in the United States
…AND TALKED TO LOTS OF TEAM MEMBERS
City Wide has always considered our team members to be the true heart and soul of the company. We pride ourselves on not only hiring the most skilled technicians and office team but also hiring the best people, full stop. This year we decided to share some of the personalities that make City Wide tick with everyone by sitting down and doing interviews with Wildlife Control Agent Zach Roach and Wildlife Service Manager Chris Hunnicutt.
These interviews shed light on some of the inner workings of City Wide and the pest control industry at large, but also revealed some really great people who work here and help make protecting the families of North Carolina every day possible.
You can read our interview with Zach here, and check out our interview with Chris here.
WE ALSO TOOK UP CAUSES THAT WERE CLOSE TO OUR HEART…
We believe in giving back, and this year we walked the walk. In June we wrapped up our fourth annual food drive, in which the team worked together to provide nearly 165 pounds of nonperishable items for the food pantry at West Stanly Christian Ministries, which provides food and other assistance to families in need throughout our area all year long. President Ashley Morrison put our philosophy on giving back best, "It's become an integral part of who we are here at City Wide. Our team is driven to make a difference in the communities we serve and this is just one of the ways we can have an impact.
Then came November, and to honor veterans around the nation and our own longtime team members Jason Keough- who is himself a veteran- we held a fundraising raffle for team RWB, matching up to $500 of all proceeds raised to this great organization.
We were thrilled to be able to honor Jason and all the veterans in our community in holding this fundraiser, and look forward to helping out again in the future! 
To learn more about Team RWB, click here.
..AND SAW INCREDIBLE GROWTH FROM OUR EXISTING TEAM
In March, our team members  Jason completed the Premier Technician program through the North Carolina Pest Management Association (NCPMA). Jason, along with seven others in the pest management industry, is part of the program's inaugural graduating class.
The Premier Technician program is a course designed to expand and elevate eight key subjects in the pest management industry such as ants, bed bugs, cockroaches, flying insects, occasional invaders/stored product pests, rodents, wood-boring inspection or WDIR Accreditation and wood-destroying organisms. We couldn't be more proud of Jason for his hard work to earn this designation. 
Just a few days ago, we also announced that Adam Hartsell, Service Specialist and Team Lead, was named the recipient of the 2021 President's Club Award. Each year, one team member is recognized for his or her display of outstanding integrity, leadership, and teamwork at the company's annual holiday party.
As Ashley put it, "With Adam's nomination came many comments about his dependability and attitude from our team. Adam is a natural leader who strives to help anybody, any way he can – and it's always with a smile."
SOME INTERESTING PEST FACTOIDS FROM AROUND THE INTERNET
The top searched pest this year in North Carolina was termites, with ants in second place and bed bugs in third.
According to the NPMA, flies, rodents, and regional pests (like cicadas, stinkbugs, etc.) were the most searched pests in 2021, in that order. 
Billions of Brood X cicadas emerged from their time underground and softly terrorized swaths of the US East Coast – and it became a huge news story. 
The invasive Spotted Lantern Fly was spotted all across the East Coast, causing problems for growers everywhere from North Carolina to New York.
So that's our 2021 pest control in review! If you're ever in need of any pest control in 2022, just get in touch with us and we'll be more than happy to help.