Mosquito Control in Charlotte
Stopping Bugs from Biting in Mecklenburg County, Concord, Locust, Mooresville, & the Surrounding Areas
Mosquitoes are one of the most common, persistent, and inconvenient pests out there. At City Wide Exterminating, Inc., we want to help our neighbors in Charlotte, Mecklenburg County, and the surrounding areas stop mosquitoes from biting their pets, children, and other loved ones.
Our mosquito control services feature thorough treatment with safe, effective, professional-grade products. And, as a woman-owned and family-owned team, you can trust that we'll always go above and beyond to give your family the protection and security you need.
With easy online scheduling and free estimates, getting rid of your mosquito problem is easier than ever with City Wide Exterminating, Inc.
For trusted mosquito control services in Charlotte, call City Wide Exterminating at (704) 850-6091 today. We offer online scheduling, free estimates, and appointments within the next 24 hours!
What Attracts Mosquitoes?
Is your home more vulnerable to a mosquito infestation than most?
Yes and no.
The truth is that while certain factors can make your home a bit more attractive to mosquitoes, almost every property in America contains the mix of food, water, and shelter that makes for an ideal breeding space. Water fixtures like fountains and birdbaths can make for better breeding grounds, but overall, mosquitoes are more than happy to make their home in any space they find.
Your home may need to be protected from mosquitoes if:
There are pools of standing water on your property
Yard debris has been piling up
Your drains or gutters are clogged
Your landscaping is overgrown and unkempt
Types of Mosquitoes in North Carolina
North Carolina most commonly sees two types of mosquitoes: the Asian tiger mosquito and the eastern tree-hole mosquito.
Asian tiger mosquitoes:
Have black bodies with visible white stripes
Have a distinctive single white stripe running the length of the back
Are about a ¼ of an inch long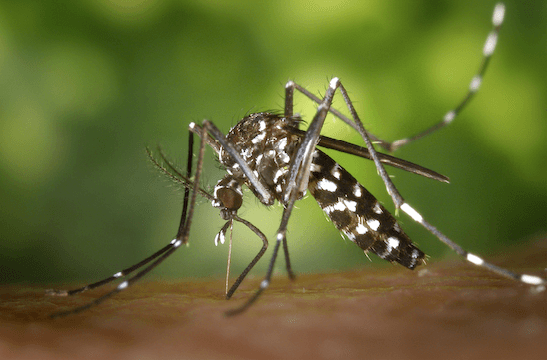 Eastern tree-hole mosquitoes:
Have dark and narrow wing scales and dark unbanded legs.
Notably have a median brown stripe of scales with silvery-white scales on the lateral sides.
Are ¼ of an inch long or smaller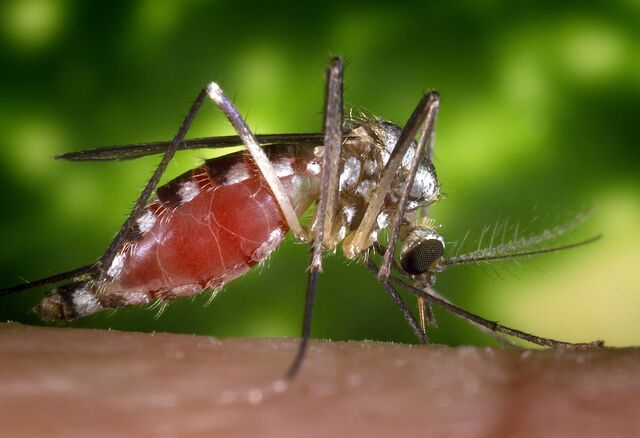 Preventing Mosquitoes and Their Bites
There are a few measures you can take to limit your property's exposure to mosquitoes and your own exposure to their bites:
Dump any standing water collecting in outdoor areas, like buckets, birdbaths, tarps, and plant holders.
Put screens on windows and doors to keep mosquitoes outside or consider a mosquito net to hang over your bed.
Use mosquito repellant with DEET.
Wear long sleeves when spending prolonged periods of time outdoors.
What to Do If You Have Mosquitoes
A mosquito problem on your property can be very difficult to take care of on your own and can quickly spiral out of control.
If you're having a mosquito issue, it's best to contact professionals. Our exterminators at City Wide Exterminating protect your family with barrier treatments that significantly reduce the population of mosquitoes in your yard.
With our residential mosquito control services in Charlotte, we automatically treat your yard every 30 days. Most mosquito treatments can be done within 20 minutes, with people and pets allowed to safely return to their property 30 minutes after completion.
What Health Risks Are Associated with Mosquito Bites?
We all know that mosquito bites are itchy and uncomfortable, but under certain circumstances, they can be a lot more than just uncomfortable. Mosquitoes are known vectors of disease and are confirmed carriers of all kinds of viruses and parasites.
These diseases are incredibly dangerous and can even be deadly. There's no way to tell what mosquitoes are just annoying and which ones could threaten your life, so it's always best to let a trained pest control professional eliminate the risk entirely.
Mosquitoes can be carriers for:
West Nile virus
Zika virus
Malaria
Multiple forms of Encephalitis
Chikungunya virus
Dengue virus
Yellow Fever
Certain parasites
Helping You Enjoy a Mosquito-Free Yard
You don't need toxic bug sprays or smelly citronella candles to keep mosquitoes away from your family. Just reach out to our Charlotte mosquito control specialists to get professional-grade, convenient solutions. We'll put in the work to make your property safe, so you can sit back and enjoy your outdoor spaces without worrying about bites.
Our woman-owned, family-owned team is ready to help families in Mecklenburg County, Concord, Locust, Mooresville, and all of the surrounding areas protect themselves from mosquitoes. Call (704) 850-6091 or contact us online today to get started!
"My mom started using City Wide over 20 years ago so when we bought a house, they came just to do a sort of maintenance to keep bugs from coming. We have never had an issue and City Wide is a big part of that."