CITY WIDE EXTERMINATING AWARDS SECOND ANNUAL STEVEN R. SMITH MEMORIAL SCHOLARSHIP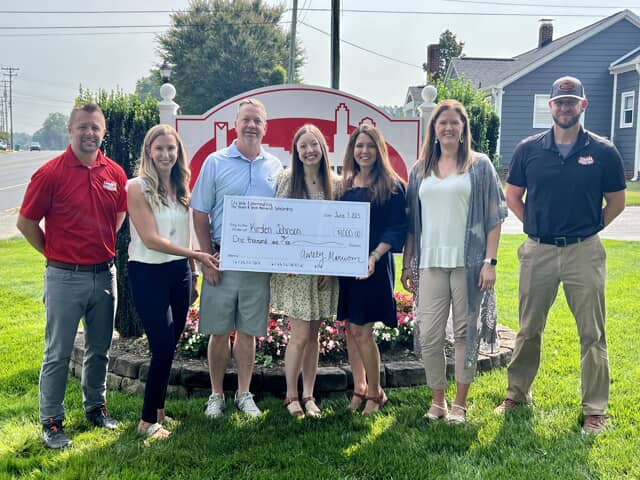 Locust, NC — City Wide Exterminating has awarded the 2023 recipient of the Steven R. Smith Memorial Scholarship. The scholarship was created in 2022 to honor the memory of Locust's chief of police, Steven Smith. "The Smith family is an important part of the City Wide team," president Ashley Morrison says. "This is a small way for us to continue to honor his family, his memory, and his legacy within our community." The annual scholarship is open to graduating high school seniors within the greater Charlotte metro area each year and is awarded based on academic excellence, character, and community involvement.
This year's recipient of the Steven R. Smith Memorial Scholarship was awarded to Kirsten Johnson, a 2023 graduate of Hopewell High School. Kirsten plans to study life sciences and human biology at North Carolina State University in the fall. "Steven's goal was to always have a positive impact on the communities he served throughout the years and wherever he went in general," states Chief Smith's wife, Melissa. "Steven encouraged everyone to pursue their own passions, and I know he would be honored," she adds.
Applications for the Steven R. Smith Memorial Scholarship will open again in early 2024. The annual scholarship amount is $1,000 and will be awarded each year to one deserving high school senior.
For more information, visit citywideexterm.com/scholarship.