Why Do I Have Ants in my Home?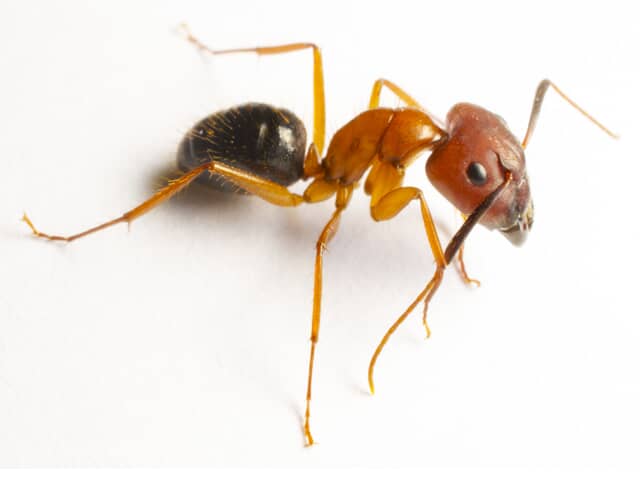 Ants will invade your home for multiple reasons. Some of the most common we see are readily available food sources, elevated moisture levels, great nesting sites, weather changes, and easy access.
Food Sources. Ants are attracted to food and can sense it from quite a distance. Ants typically enjoy water, sugar spills, crumbs, etc. Cleaning up these items, vacuuming any food particles that may have fallen or been left behind, and storing food in airtight containers can help reduce the lure of these small pests.
Moisture. Some ants, such as carpenter ants, are attracted to moisture and may invade your home if there are areas of high humidity or leaks. It's important to keep an eye out for any plumbing leaks or other sources of moisture that may attract ants.
Nesting Sites. Ants may also invade your home in search of the perfect nesting site, especially if they are unable to find one outside. Your home looks like the perfect home to them too!
Weather. Ants may also come indoors to escape extreme weather conditions - either hot or cold. We typically see a frenzy of new ant calls when the weather does a quick 180.
Easy Access. Ants can enter your home through the smallest of cracks and crevices. If there are entry points around your doors and windows or gaps in your siding, ants may be able to find them. Sealing any small cracks and crevices around your home can potentially help to limit their access indoors.
Ants can be difficult, persistent pests to eradicate, but by being mindful of these things, you can help keep them at bay. If you've got an ant problem, we've got the solution. Give us a call today at 704.850.6091 to see how we can help!