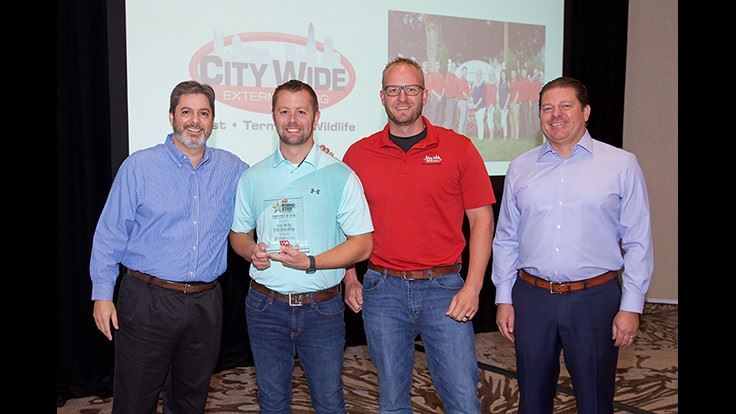 Locust, NC — City Wide Exterminating was selected as a recipient of the 2019 Rising Star Award presented by PCT Magazine, VM Products, and Univar Solutions. The twenty-five companies selected from across North America this year were invited to attend a two-day gathering in Dallas, Texas in September. Here attendees were able to network, participate in educational sessions, and were recognized for their outstanding achievements. Each company was selected from varying criteria including rapid growth, innovative ideas, adaptation to new technology, and implementation of new service offerings. 
City Wide Exterminating values the relationships we have with our client base, and we pride ourselves on offering convenient and comprehensive pest management solutions. The emphasis we have placed on embracing technology has allowed us to remove some of the hurdles homeowners face when searching for a pest management provider. "As a working mother of three small children, I understand that time is so valuable. Our goal has been to simplify the process by offering easy payment solutions, client web portals, and the ability to purchase and schedule your pest management plan online," states President, Ashley Morrison. 
At the award ceremony in Dallas, we enjoyed meeting other Rising Star Award recipient companies. Among them was Trent Ragor of Natural State Pest Control, Lowell, Arkansas;  Trevor Jones of Admiral Pest Control serving Long Beach/Los Angeles, California; Dave Oeters of Chem-Wise Ecological Pest Management, serving the greater Chicago area; Mary Vongas of ChemTec Pest Control, of Saddlebrook, Jew Jersey; and Kurt Treftz of Cascade Pest Control serving Bothell, Washington.