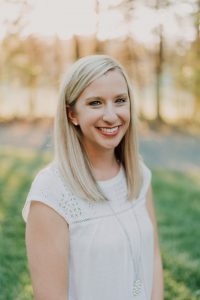 Ashley Morrison, Director of Operations, of City Wide Exterminating, based in Locust, NC, has been elected as an at-large director on the National Pest Management Association's (NPMA) board of directors. Her term is effective July 1, 2019.
The NPMA is a non-profit organization comprised of more than 5,500 members worldwide. Their mission is the protection of public health, food, and property through public awareness and education for both industry members and consumers. The board of directors serves as the policy-making body of NPMA, and it manages the business of the association. As an at-large director, Morrison was elected to the position by a majority vote of the general membership.
"I am honored to be selected by my peers for this position," Morrison says. "I look forward to serving alongside some of the best leaders in the pest management industry to help make a positive difference both nationally and within our own community."
Morrison has recently received national accolades as a graduate of the 2017-2018 Executive Leadership Program through NPMA. She has also served on various committees for NPMA as well as the North Carolina Pest Management Association (NCPMA). Morrison also states that "City Wide's industry involvement has been critical in developing processes and evolving our methods, so we can offer the highest quality of services to our valued clients."
As a local family-owned company, City Wide Exterminating is proud to serve Charlotte and surrounding areas for almost two decades now. As protectors of public health and property to both residential and commercial clients, you can count on City Wide for your pest needs.