Have you ever been in your home going about your day, there it is? You spot those unwelcome, tiny black droppings. Mice! The next few hours are consumed with an angered attempt to find how those creatures might be entering your home. Well, search no more. Keep reading as we talk about the five most common rodent entry points we see every day, and how you can minimize their highways into your house.
1. Garage Door Seals 
A change in the seasons or a windstorm can cause a garage door to become misaligned. Other times, the seals are easily gnawed by rodents, which ultimately allows entry. Replacing these with professional rodent-resistant garage door seals will help keep your garage entry door nice and snug.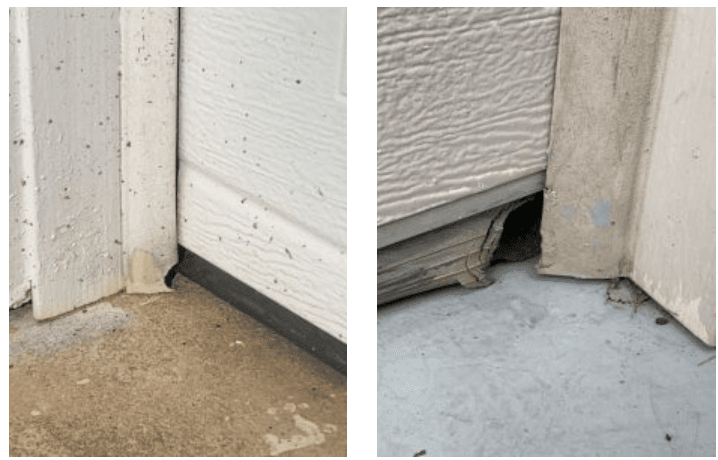 2. Weep Holes
Weep holes are intended to ventilate excess moisture from behind the brick veneer on a home. Unfortunately, if these holes are large enough, they can allow entry to many different pests. Installing professional stainless steel mesh will help prevent pest entry while still allowing air and moisture transfer.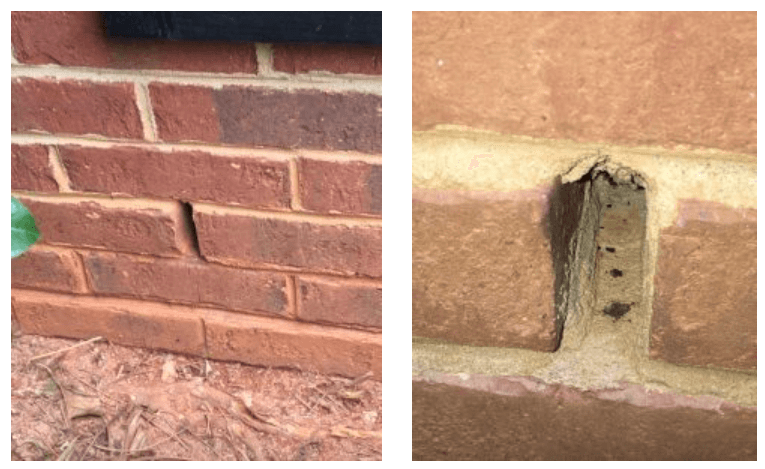 3. Utility Penetration Gaps
Miscellaneous holes drilled by various contractors are rarely filled back in with anything, much less a rodent-resistant material. By combining professional stainless mesh with an elastic sealant, we are able to create an aesthetically pleasing, secure solution.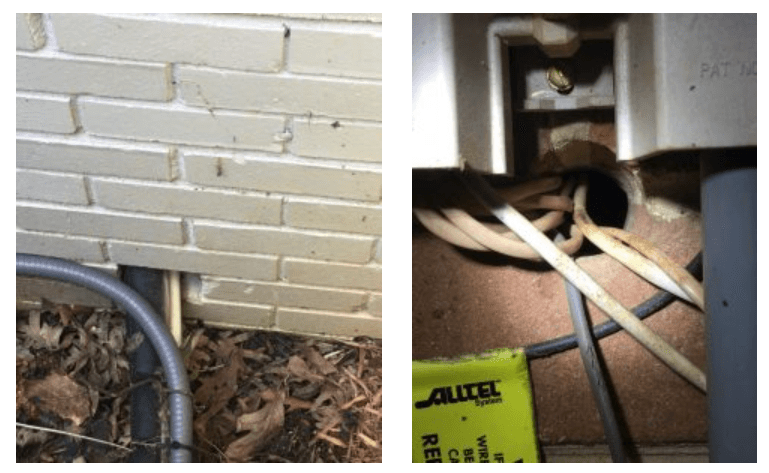 4. Foundation Vents
At times, contractors may run wires through the easiest path – through a foundation vent! Rodents, however, can also easily gnaw through the window screen material on vents and gain entry regardless of any other pre-existing holes.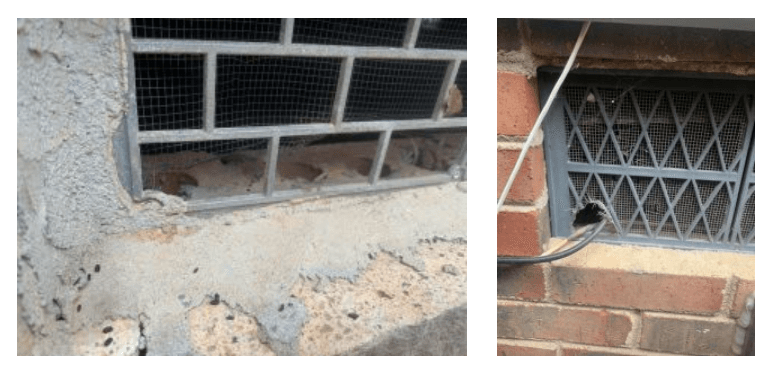 5. Crawlspace Doors
A crawlspace access door sometimes allows for pest entry as well. Oftentimes, they simply don't close tight enough or need a new latch. Other times, they need minor modifications to properly keep out pests.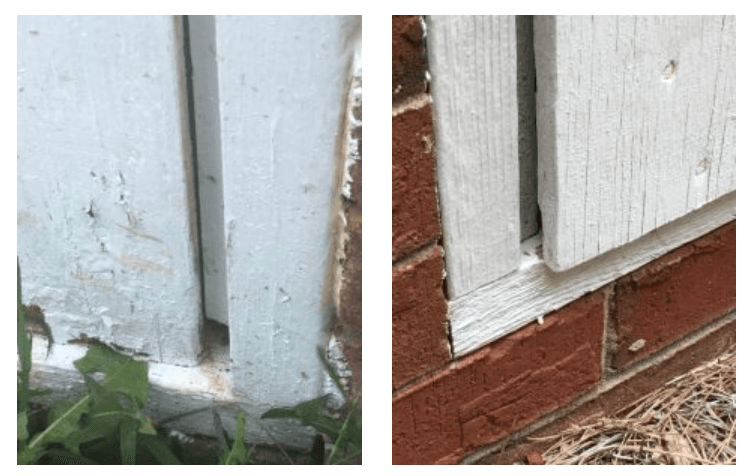 It has long been believed that as winter approaches, critters and rodents seek out a warm place to call home. While this may be partially true, rodent invasions can happen any time of the year. By sealing up some of the most common entry points, you'll help to create a more long-term barrier for your home. For a professional rodent or wildlife evaluation of your home, call us at (704) 850-6091.